On 25 May, the annual LIGHTFAIR International (LFI), one of the most influential architectural and commercial lighting exhibition in North America and the world, came to an end in New York. MOSO Power Supply Technology Co., Ltd (MOSO) showcased its full range of LED driver products developed by independent innovation, including intelligent control, high efficiency, energy saving, and other aspects of innovative technology and product solutions, which received widespread attention and praise from guests visiting the exhibition.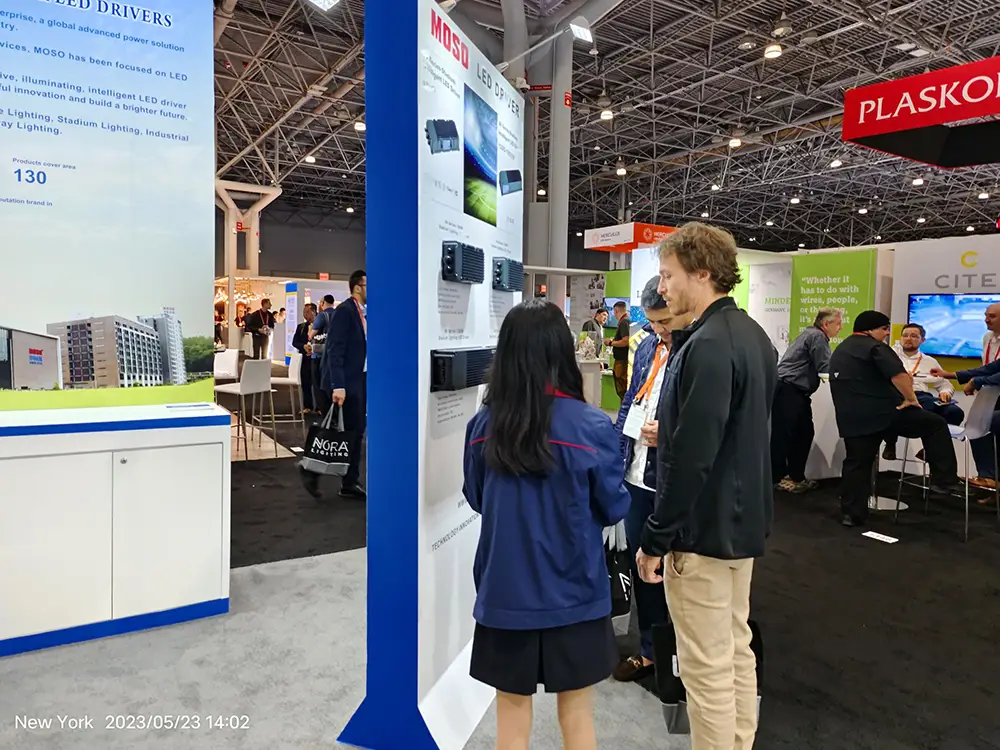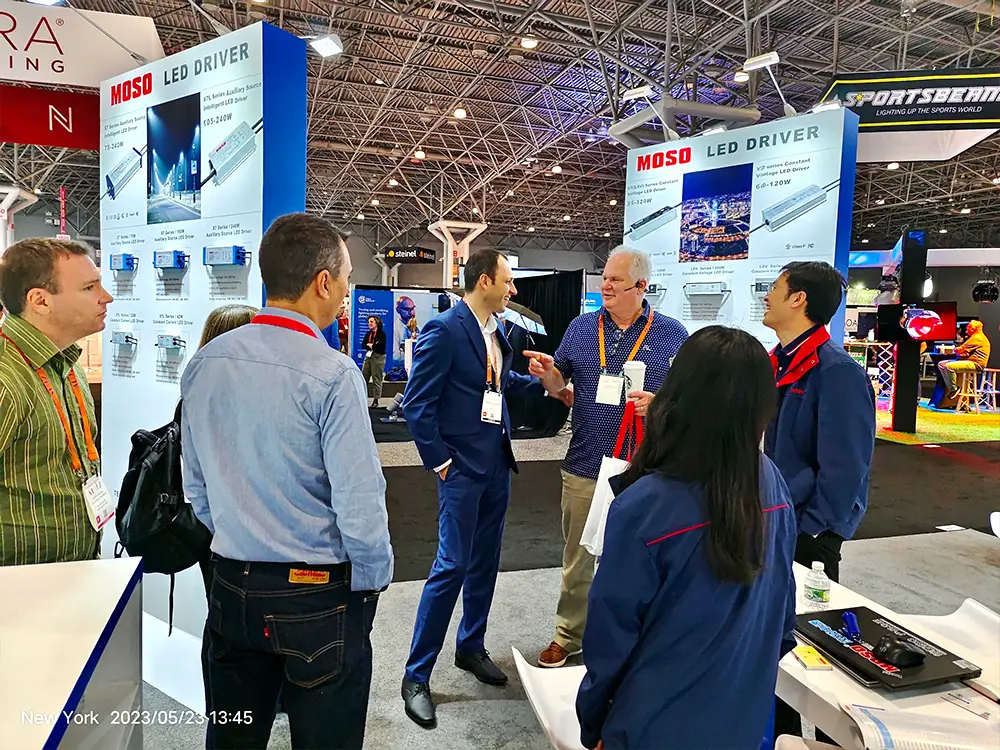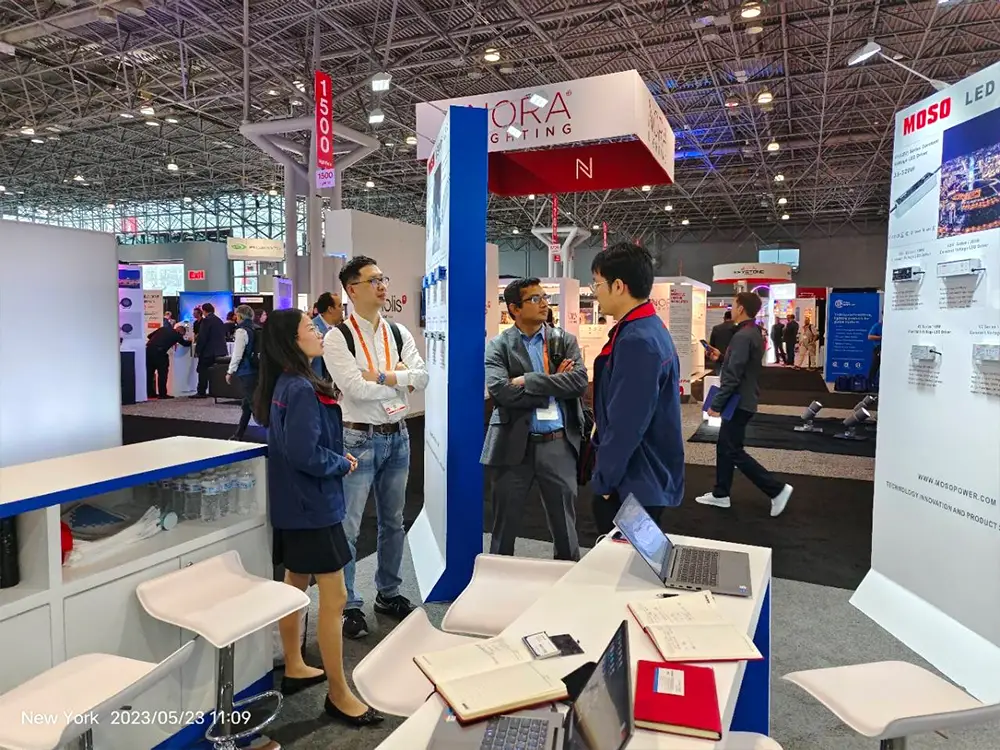 Our road lighting U7 series with D4i intelligent drive, X6E D series with DALI-2 intelligent drive, professional stadium light driver S6 series, landscape lighting V2 series, industrial lighting G series and N series are quite popular and well acclaimed by international friends. In the industrial lighting sector, the N7L (3-in-1 Dimming and Auxiliary Source Series) and N6H (Ultra High Voltage Input Non-isolated Series) are products developed specifically for the North American market and will act as our signature products to accelerate the deployment of the NA market.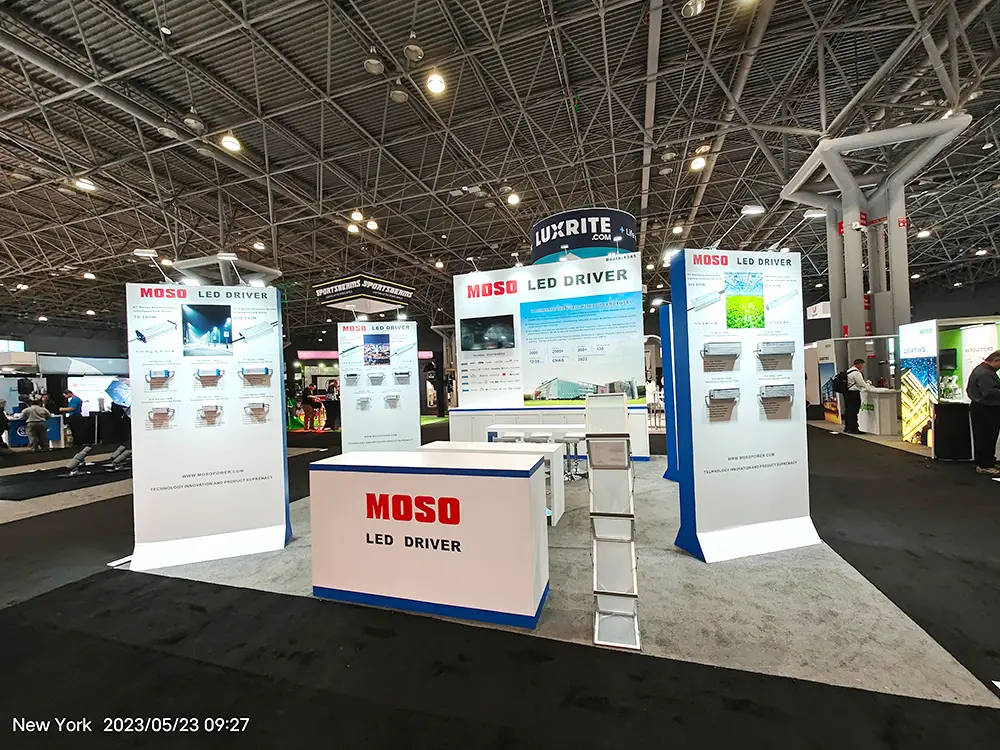 With the development of smart cities, manufacturing upgrades, LED lighting applications market permeation increase and the continuous expansion of new applications, the potential market demand for medium and high power LED driver, especially road lighting driver and industrial lighting driver, will grow rapidly, which will bring huge development space for enterprises in various segments of the LED industry. As a global supplier of advanced power supply solutions, MOSO has gained a wide reputation worldwide. In 2023, MOSO will further strengthen its capability of localization service in the international market and make every effort to promote the internationalization process.